Freedom in the Forest is our Ofsted rated 'Outstanding' holiday club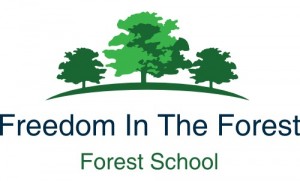 Freedom in the Forest is a holiday Forest School club which runs during the Summer, October half term, Easter and Whit half term holidays. The hours are 9-4pm daily however early drop off and late pick- ups can be arranged for an extra cost. For Children aged between 4-11 years.
We use the lovely Forest area in the school grounds, the lodge, Field, willow sculpture and trim trail at the front of school. The type of activities we offer are mostly outdoors such as den building, whittling and tool use, hunting for minibeasts, creating natural crafts using natural materials, playing in our muds kitchen. Plus we offer lots of Forest School team games to help build up confidence, self- esteem and team work.
Often an activity is introduced through stories and puppets such as The Stick Man, The Gruffalo, Room on a Broom, Owl Babies, Leaf Man, The Bog Baby to name a few. The children are then set the challenge of making stick men, homes for the Gruffalo and owls, fairy homes, making broom sticks and potions or natural leaf pictures.
Some quotes from parents in our reviews on our facebook page
"This is an absolutely fantastic place for children to come during the holidays. My 5 year old son has been for 3 days and has asked to go back each time! This is so encouraging as a parent to know that he is enjoying himself as well as being cared for by such lovely and extremely professional staff."
"My son absolutely loved Forest School, he visited for 10 days during the summer holidays which were packed full of many different activities. Best out of school club he has ever attended."
"My 4 year old had a wonderful time at Forest school in her words "it was amazing."
"My child has had a brilliant 2 days and can't wait until next week, he been tired out and muddy but spent all day outside brilliant!"
My 8 year has spent 2 days here and is booked in for the summer. I'm so glad we found it, the facilities are fantastic. He's coming home filthy and tired –just like kids should be. Not a games console in sight. Many thanks!"
We are Ofsted registered , and the Leader Rebecca Keeley is a qualified Primary School teacher with 34 years teaching experience, a level 3 Forest school practitioner, a paediatric first aider, forest school first aider, holds level 2 food hygiene plus full insurance.
If you wish to book your child into our Holiday club please email Rebecca Keeley at freedomintheforest@hotmail.com or tel 07718 163792.
Ofsted Report Aug 2018 – Freedom in the Forest