SENCO
The Special Educational Needs Co-ordinator (SENCO) at Friezland is: Miss. R. Swaby.
SEND Policy
This policy is currently being worked on. Staff in school have access to the working document which is available to families on request or to download here: SEND Policy

Friezland Primary School SEND Offer
Our SEND offer provides clear, comprehensive and accessible information about the support and opportunities available within our setting.
Local Authority SEND Offer
The Oldham Council Local Offer gives information to parents about what facilities are available for children with special educational needs in the Oldham area.

Good Practice and Quality Assurance Guide
Friezland Accessibility Policy
Friezland Accessibility Policy
Support and Advice for Families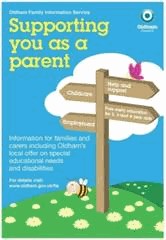 If you would like to receive updates and alerts of new services and resources from the Local Offer Directory, please register your child on the confidential 'additional needs' register at Oldham Council here: Additional Needs Register